Microsoft Dynamics 365

Business Central
Empower Your Business with Dynamics 365 Business Central

Boost inventory control, introduce new products, and enhance customer satisfaction. Embrace tech to optimize operations. Trusted by fellow business owners.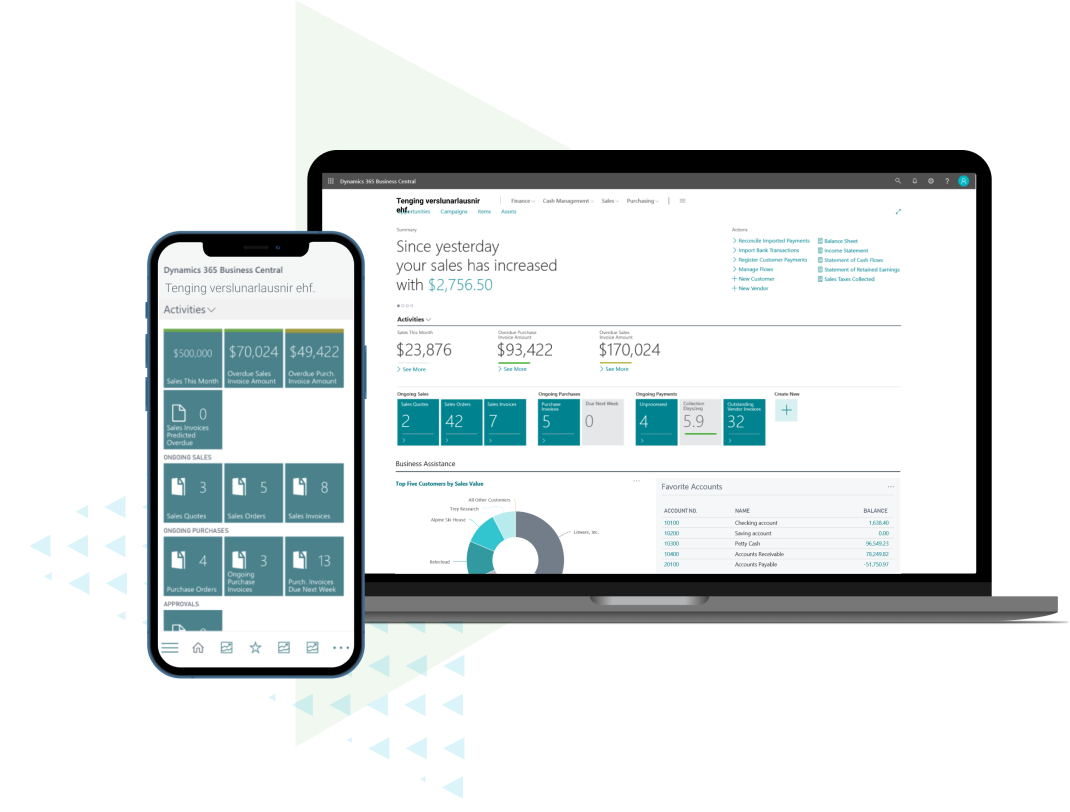 Introducing Business Central with Powerful Features:
Elevate your business management to new heights with Dynamics 365 Business Central - a comprehensive solution designed to streamline your operations and drive growth. Here are the key benefits and features that set Business Central apart: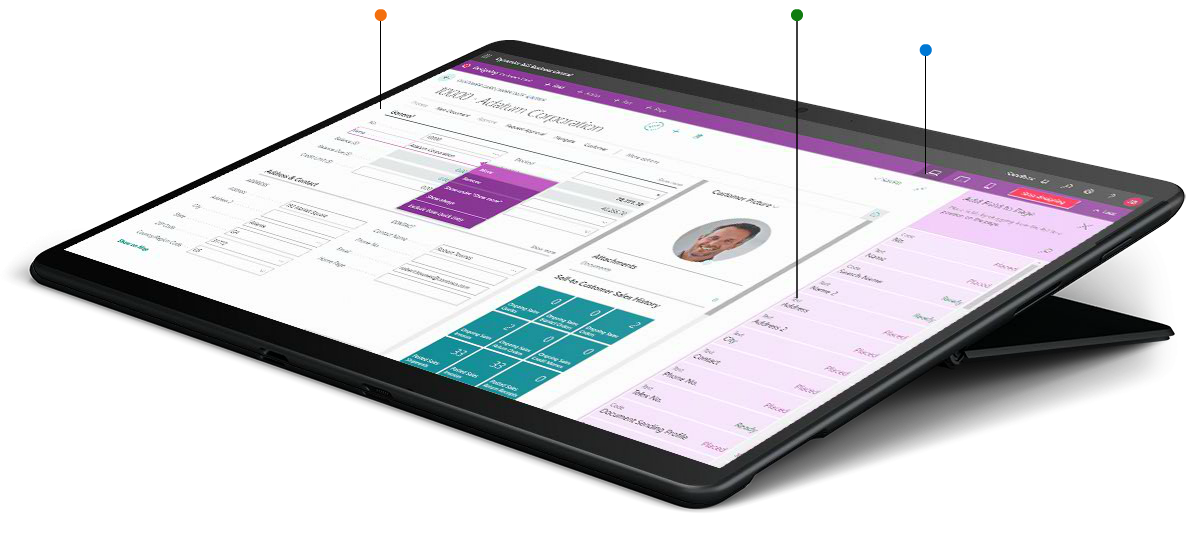 Connected Business Management Solution
Experience the power of real-time business intelligence with Dynamics 365 Business Central. Gain access to customizable dashboards and KPIs for each user role and use built-in reports.

Navigate currencies, consolidations, taxes, and intercompany deals, achieving global success with ease.



Create flexible pricing and discount structures for individual customers and groups of customers.

Get your people the information they need with easy access to employee profiles, training and time-off requests.


Make profitable financial decisions - connect reports and charts data from sales, purchasing, and inventory to get accurate insights.


Choice of two subscription license types
Microsoft offers the choice of two subscription license types and requires that a company's users all have the same type of license.
MS Dynamics 365 Business Central
Essentials
$70*
per user / month
The Essentials license gives your users:
Finance Management – Basic general ledger, dimensions, multiple currencies, budgets, accounts schedules, cash flow forecasts, fixed assets, cost accounting, bank account management, electronic payments and direct debits, customer payment processes, and more

Sales and Marketing – Contact management, campaign management, interaction and document management, email logging, opportunity management, and Dynamics 365 Sales integration

Sales and Delivery – Sales invoicing, sales order management, sales line pricing and discounting, campaign pricing, sales invoice discounts, alternative shipping addresses, sales return order management, and bulk invoicing from Microsoft bookings

Purchasing and Payables – Purchase invoicing, purchase order management, purchase return order management, alternative order addresses, purchase invoice discounts, alternative vendors, and vendor catalog items

Inventory – Basic inventory, item categories, item attributes, item tracking, multiple locations, location transfers, shipping agents, item charges, item cross-references, item substitutions, item budgets, analysis reports, and cycle counting

Supply Planning and Availability – Supply planning, demand forecasting, sales and inventory forecasting, order promising, calendars, drop shipments, and order planning

Project Management – Basic resources, capacity management, multiple costs, jobs, and time sheets

Warehouse Management – Bin, bin setup, inventory picks and put-aways, warehouse receipts, warehouse shipments, internal picks and put-aways, and warehouse management systems
Dynamics 365 Business Central
Premium
$100*
per user / month
In addition to the features you get with Essentials, Premium license gives your users:
Service Management –Planning and dispatching, service contract management, service item management, service order management, and service price management

Manufacturing –Assembly management*, standard cost worksheets, production bill of materials, basic capacity planning, machine centers, version management, production orders, and finite loading
* -80% on Microsoft Dynamics 365 Business Central license for Ukrainian business (the offer is valid for new customers).