FreshLot
The future of food business is here
what is freshlot?
FreshLot is a network, connecting all your departments from receiving to sales with specialized food manufacturing cloud ERP - integrated to Microsoft Business Central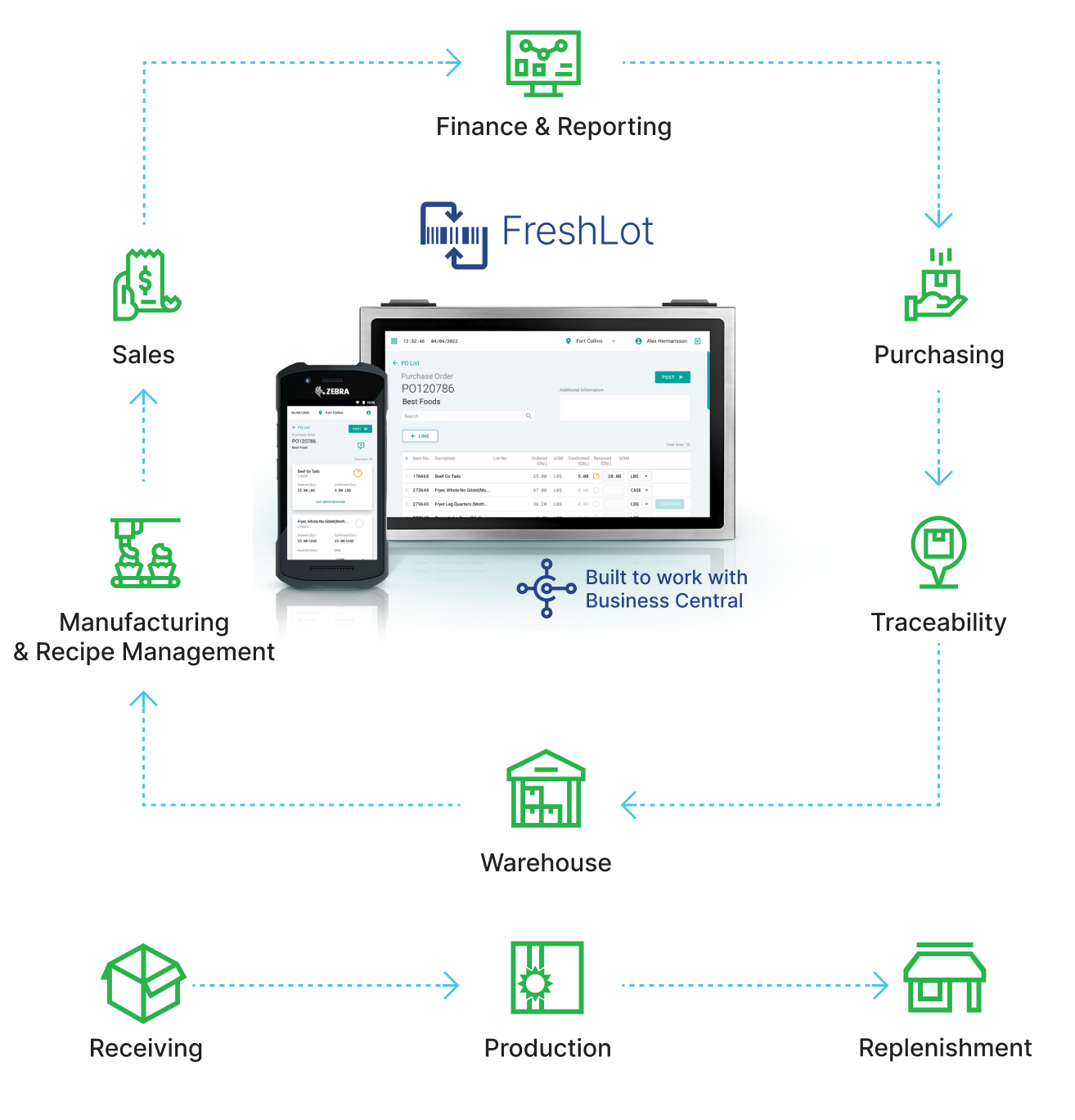 FreshLot is a highly specialized software for food industry sectors. Our all-in-one packages help you integrate operational functions at the press of a button. Keeping track of multiple ingredients, WIP batches and finished goods is impossible to do effectively manually. With FreshLot, all inventory information is captured with detailed lot traceability. A built-in recall procedure allows forward and backward tracing of a single ingredient or batch within seconds. With QC built-in, your team can immediately identify and isolate production at any stage for further testing.
User Roles
Innovating fresh produce through software
We built the app around 3 most important use cases for production businesses - those that take the most time and effort to optimize. On FreshLot, you will find environments for Receiving, Production and Stock Request. To simplify the navigation, each role has own login, so there is no complicated front-end to it.
Customer Success Story - Freshfields Farm
See how Tenging has helped Freshfields Farm scale its operations & achieve traceability and accountability, following decade of rapid growth, from a small meat market to thousands of daily customers.
Contact us for personalized demo
WE OPTIMIZE BUSINESS PROCESSES