Krafto Commerce Connector for Microsoft Dynamics
The Krafto Commerce connector is made to ensure secure & reliable Unified Commerce for 3rd party E-com website developers. It allows two-way communication between the Microsoft Dynamics 365 BC and E-commerce website and enables web retailers to leverage crucial operations to Microsoft Dynamics 365 Business Central.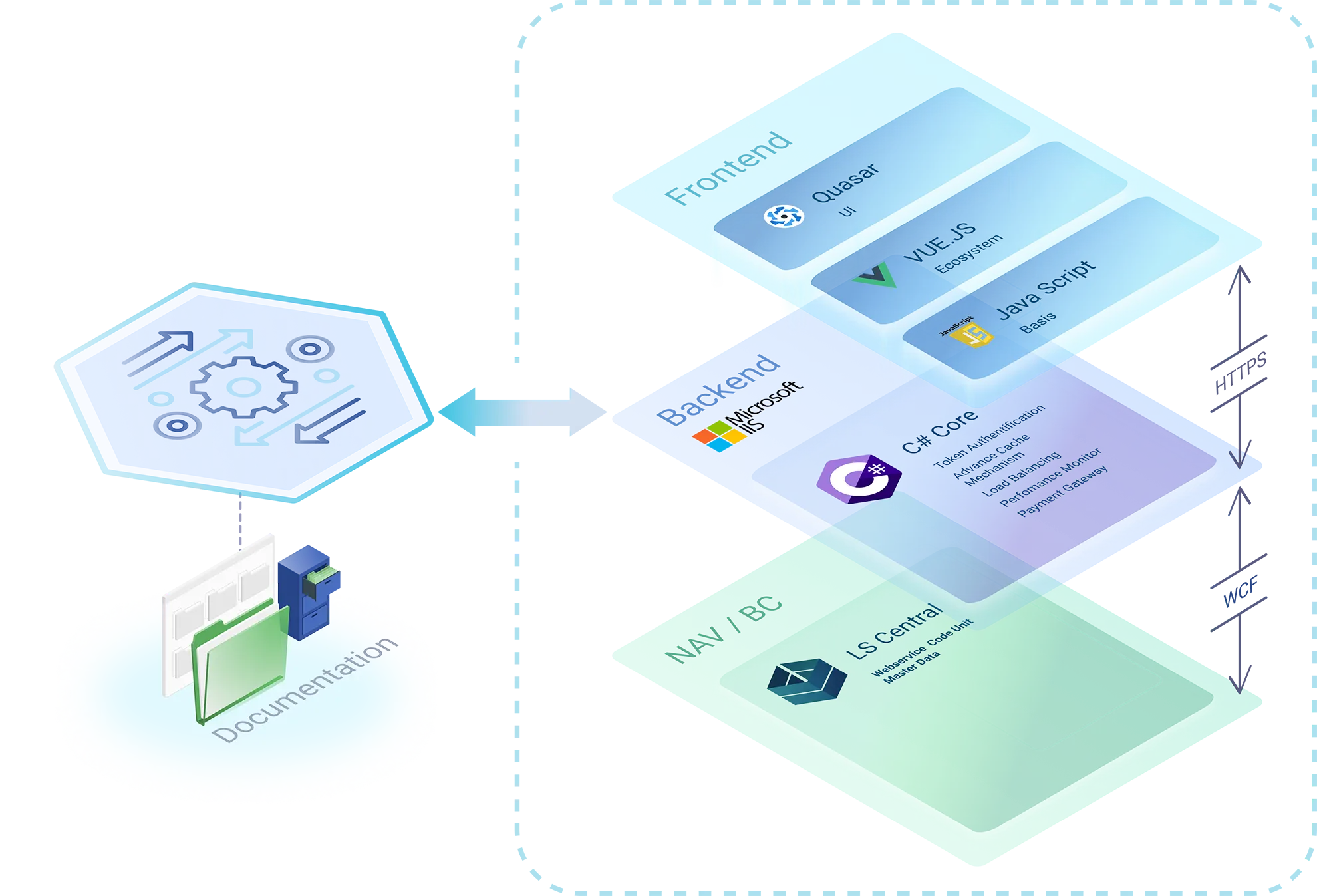 E-commerce API touchpoints
Basket Calculation
Unified Business Rules
Items added to the shopping basket are sent to ERP system for central price calculation
Business Logic
Made to work with D365BC
Functions in a nutshell
Products
Reduce information lacks and information overhead by keeping your Microsoft Dynamics Business Central and E-commerce systems in sync.
Customers
Get customer purchase history from any sales channel.
Inventory
Manage your inventory while selling across multiple sales channels, by centralizing inventory in your Business Central. Improve product list with pre-existing filters.
Orders
Centralized basket calculation. Prices, customer discounts are calculated using same business rules managed in the ERP, no need to have complex pricing mechanism.
Status & Fulfillment
Get quote and sales order status on demand.
Tokens
Krafto API allows token-based authorization, short and long lifetime token generations for single session or 3rd party integrations.
Onboarding
Instructions, sample e-com pages, demo videos are included for easy setup.
What's new in 2023 Q1 release?
New website features
A button Where Used has been created. Users can now track where the ingredient or item

is being used.

Automatic filtering for the last 12 months period. Users can check historical purchase or sale prices for items.

Special selection feature added. Your shoppers can now

select variations of line items, such as different grain type, cooking method or shoe size.
Microsoft dynamics 365 bc enhancements
Inter-department Sales Weekly report enhancement. We've made adjustments to Unit of Measure fields.

Additional columns, such as Leftovers % were inserted into Last week forecast.

Scheduled job rule created for the Sales Forecast automated e-mail.

Sales forecast of 5 previous weeks added.

Item list to exclude from auto leftovers configured. This means you now can make a list of food products that will not be accounted in auto leftovers report.

Location code field created. You can now generate sales forecasts & various other reports for specific locations or branches, using location Id.
Contact us for personalized demo